Hikurangi Workspace "The Vault"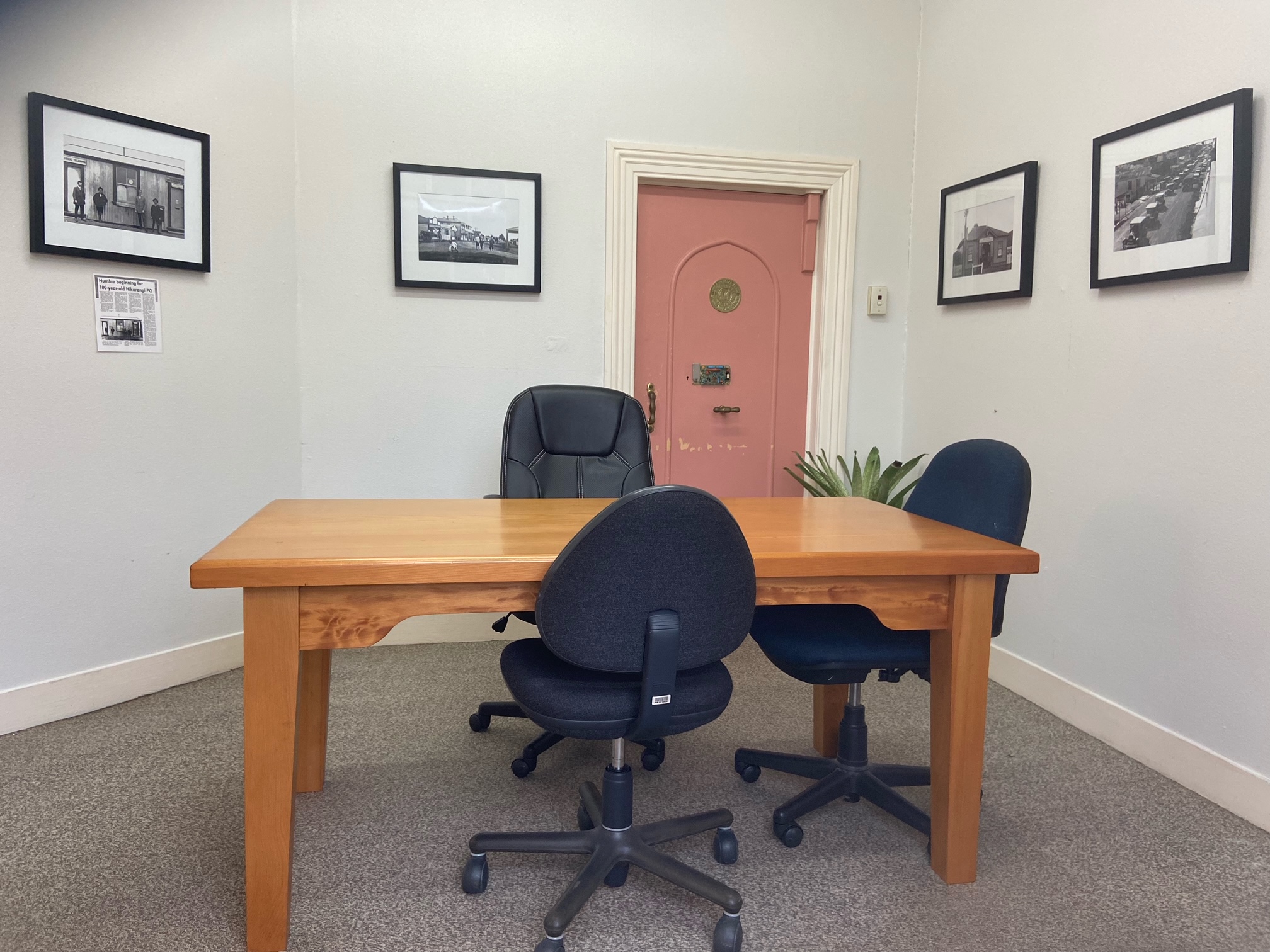 Hikurangi Community Library has now opened a community workspace! This space is great to use if you need somewhere quiet to do your work and need access to internet and printing. It can be used by the public free of charge if you are happy to work alongside others, or if you want to hire the room privately we can do that too! The space has a table and chairs as well as an arm chair, and can cater for up to 6 people if you wish to have a small meeting etc.
OPEN HOURS:
Mon/Wed/Fri 10am to 2pm
Tue/Thu 10am to 6pm
Sat/Sun CLOSED
TO USE THE ROOM PUBLICLY
Internet costs:
$1 for 15 minutes
$2 for 30 minutes
$3 for 60 minutes
Printing costs:
30c per copy (black and white available only).
TO HIRE THE ROOM PRIVATELY:
$8 per hour including internet
$25 for 4 hours including internet
$50 for 8 hours including internet
You can book by either calling the library on 4338 773, or stop in and ask the volunteer behind the counter.